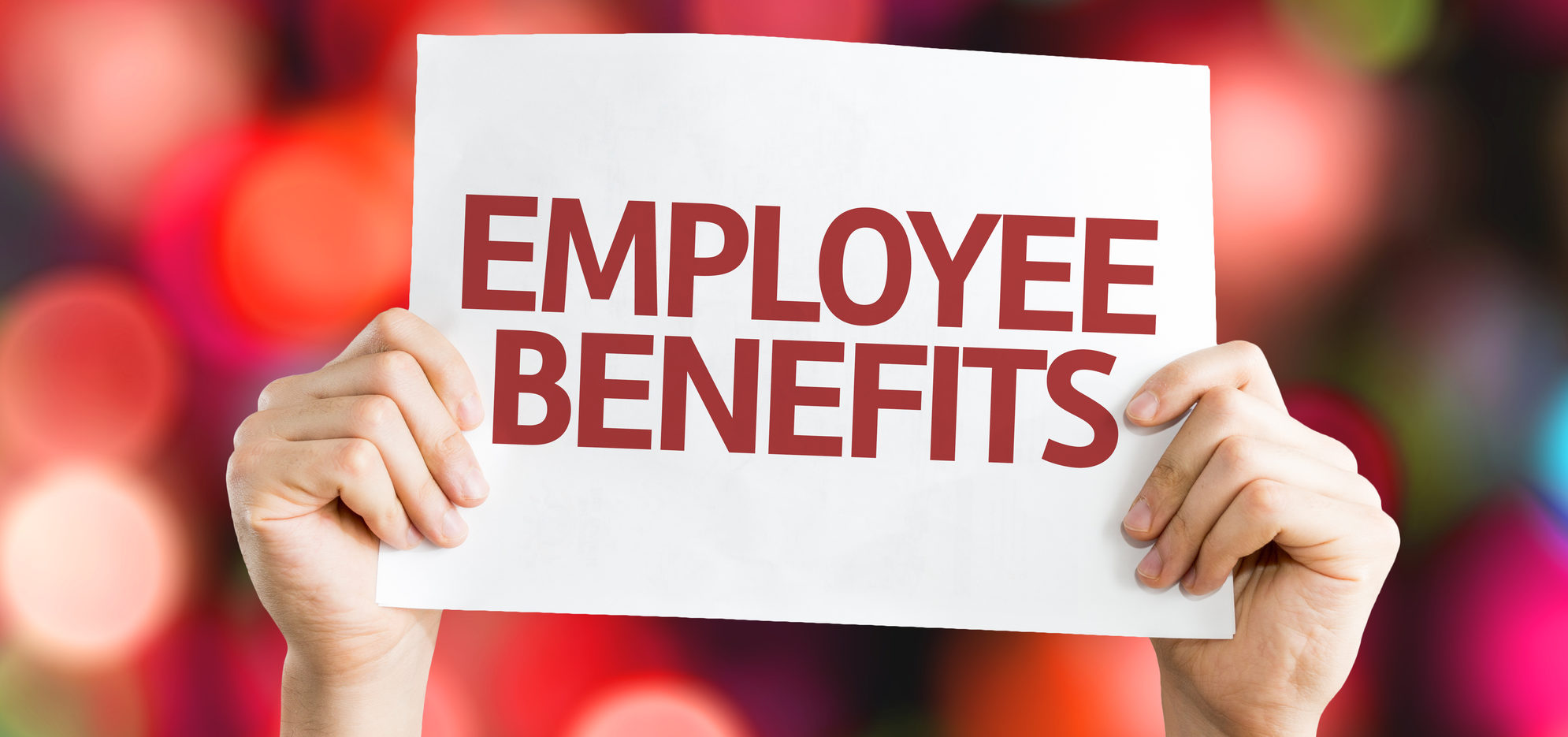 What value do you place on your employees?
If it's compensation alone, you are offering no more than any other organization and your picks for new talent will be slim.
Job seekers, especially millennials, are seeking out employers who offer more than just a fair wage–they are looking for outstanding, creative, and competitive employee benefits. It's in the benefits that they are seeing how much an organization truly values those who are behind it.
We've put together a list of 5 employee benefits that will not only help you attract top talent, but will also increase productivity, profitability, and reduce employee attrition.
1. Flexible Work Hours and Telecommuting
No one likes sitting in commuter traffic. No one likes missing their child's recitals or games. No one likes feeling micromanaged or being treated like a child who can't manage his time.
It's for these reasons (and a thousand others), that offering flexible work hours (and locations) is a huge draw for talent who are seeking out competitive and progressive employers who recognize that life doesn't stop between the hours of 9am and 5pm.
"You are enabled to really attract the best talent to your organization. If you are not limited by a specific office location, you can look anywhere in the country or anywhere on the globe. We all know that life can throw you curves and the ability to be flexible and react to that is huge." said Nicole McCabe, Director of Global Diversity and Inclusion at SAP.
2. Parental Leave
It's no secret that the US is the only industrialized nation not to offer paid maternity leave (and only requires an astonishingly short 12-week period of unpaid leave), so paid parental leave is a no-brainer benefit attracting young talent looking to stick around for the long term.
A policy of generous paid leave for mothers, time off for her partner, and even paid parental leave for adoptive parents lets employees know they are valued beyond their contribution to the company.
Offering only the bare minimum, which is federally mandated, won't set your organization apart as a desirable employer, and clearly gives the impression that your employees come second to your bottom line.
[su_button url="https://coremarkins.com/cmk-10-steps-employee-benefits-rollout" style="3d" background="#fdcc09″ color="#1a1a1a" size="5″ center="yes" icon="https://coremarkins.com/wp-content/uploads/2018/06/checklist-1622517_640.png" desc="10 Steps to a Successful Employee Benefits Rollout" title="Get the Checklist"]DOWNLOAD NOW[/su_button]
3. Wellness Programs
Health insurance, including vision and dental, should be a given employee benefit for any top employer and is the number one benefit candidates are looking for.
Beyond that, your future employees are looking for other wellness programs and benefits, beyond a standard employer-sponsored health plan, such as programs to help quit smoking, on-site health clinics, and complimentary biometrics screening.
Health and wellness incentives are also popular, offering insurance premium reductions for enrollment in the wellness program.
These programs have an obvious benefit to employees, but some studies indicate that your ROI for such programs can be as great as 6:1, making this an extraordinary organizational benefit as well.
Not only is this an impressive ROI, but a study done by Towers Watson and the National Business Group on Health showed that healthy employees stick around. "Organizations with highly effective wellness programs report significantly lower voluntary attrition than do those whose programs have low effectiveness (9% vs. 15%)."
4. Student Loan Debt Assistance
As of May 2018, there is more than $1.48 trillion in student loan debt, shared by 44 million US college graduates.
It's a staggering figure and you can almost guarantee that your top candidates will be carrying some of this debt baggage with them when they are hired, making debt assistance an incredibly attractive employee benefit.
You expect your talent to have a solid college education so why not up your competitive advantage and offer debt assistance? Coupled with tuition assistance, you can ensure you're attracting top talent, while also offering your existing employees incentive to stay, grow, and learn.
5. Unlimited vacation
Employers such as GE, TransUnion, and Dropbox have all adopted some form of unlimited time off for employees, giving the rest of us a blueprint and example to work off of.
While a controversial idea for some business owners, this relatively new concept is finding traction and success as employees are given autonomy to take ownership for their work, while feeling like they have permission to have fulfilled lives outside of the office.
There's less focus on clocking in hours for the sake of meeting an outdated standard and more focus on productivity and working with intention.
Employees don't feel the pressure to work through illness or worry how a few mental health days off will affect their job security. Performance is boosted as employees can take time for personal pursuits, giving them a sense of a well-rounded and balanced life.
Netflix says of their policy, "Time away works differently at Netflix. We don't have a prescribed 9-to-5 workday, so we don't have prescribed time off policies for salaried employees, either. We don't set a holiday and vacation schedule, so you can observe what's important to you—including when your mind and body need a break. We believe in working smarter, not harder."
The benefit is there for employers, too–well-rested, happy, fulfilled employees are generally healthier, a relief on your healthcare program, while the elimination of accrued or owed vacation means no PTO liability.
Conclusion
When it comes to attracting top talent, you might have to choose your battles.
While all these benefits are competitive and are sure to make candidates look twice at your organization, they aren't all practical to implement all at once, especially if your business doesn't have the underlying infrastructure to make it possible.
Think about what is currently possible and which benefits fit best with your company culture and build from there. Start putting policies in place now that will set you up to be able to offer these types of benefits later on–if there's one thing each of these benefits has been shown to do, it's attract the best of the best while keeping the best of who you already have.
Looking for more information on how you can initiate a competitive employee benefits program? Click here to read our 10 Steps to a Successful Employee Benefits Rollout checklist and get started today!
[su_button url="https://coremarkins.com/cmk-10-steps-employee-benefits-rollout" style="3d" background="#fdcc09″ color="#1a1a1a" size="5″ center="yes" icon="https://coremarkins.com/wp-content/uploads/2018/06/checklist-1622517_640.png" desc="10 Steps to a Successful Employee Benefits Rollout" title="Get the Checklist"]DOWNLOAD NOW[/su_button]