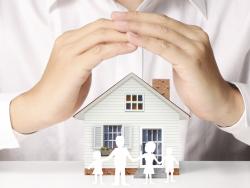 In 2017, the U.S. experienced one of the most disaster-filled years in history, with tens of thousands of people losing their homes and countless others temporarily displaced.
The insurance industry is expecting the trend to continue, based on climate forecasts and the history of natural disasters and their costs over the past 10 years.
The 2017 hurricane season was the costliest in the history of the U.S., resulting in countless windstorm and flood-damage claims from homeowners and businesses in affected parts of the country.
The number and size of tornadoes has also been on the upswing. The tornado season in 2017 started exceptionally early, having the second most-active January since records began in 1950, and one of the most active first quarters in recorded history.
Then there were the wildfires that swept through large swaths of both Northern and Southern California, which made 2017 the costliest wildfire year in the state.
Despite this, a new survey by Clearsurance found that while nearly 90% of homeowners expressed heightened concern over potential damage to their homes from natural disasters, only 58% had taken steps to review their coverage to see if it was adequate.
While you may think that your homeowner's policy will coverer you if a natural disaster strikes, you may not in fact be covered. If you live in or nearby an area that's been affected by a natural disaster in the last 10 years, you should talk to us about reviewing your coverage and risk picture.
Wildfire areas
Typically, standard homeowner's policies help protect against specific perils, or certain causes of loss, such as theft and fire, but coverage may vary by geographic location and by policy.
You may also find that some insurers do not sell homeowner's policies in areas where wildfires are common. However, you should check your policy limits and what it covers. If you bought the policy years ago and haven't revisited its details, you may want to schedule time to review it with us.
Tornado belts
If you are worried about damage and claims arising from tornadoes and spring storm conditions like hail, rain or windstorms, most standard home and car insurance has basic provisions for tornadoes (which are windstorms) and various weather-related types of risks.
But the type of coverage you have can make a difference of thousands of dollars in how much you get paid in a claim. The biggest risk you may face if your home suffers major damage during a severe storm or tornado is being underinsured.
Hurricane areas
The 2017 hurricane season was the costliest in the history of the U.S., resulting in countless windstorm and flood-damage claims from homeowners and businesses in affected parts of the country.
To limit their exposure to catastrophic losses from natural disasters, insurers in these states sell homeowner's insurance policies with percentage deductibles for storm damage. These are instead of the traditional dollar deductibles that are used for other types of losses, such as fire damage and theft.
With a policy that has a $500 standard deductible, for example, the policyholder must pay the first $500 of the claim out of pocket. But percentage deductibles are based on the home's insured value. If a house is insured for $300,000 and has a 5% deductible, the first $15,000 of a claim must be paid out of the policyholder's pocket.
The details of hurricane deductibles are spelled out on the policy declarations page.
While many people had windstorm coverage for their homes, about 70% of the flood damage caused by Hurricane Harvey was uninsured, according to CoreLogic, an aggregator of disaster risk data.
Flooding
Most states have some flood risk-prone areas and if you live in a designated floodplain, your mortgage lender will require that you carry flood insurance. Mostly, the main insurer for flood insurers is the National Flood Insurance Protection Program, although in some regions, a select few private insurers are in the market.
But, just because you don't live in a floodplain doesn't mean you are 100% safe from flooding. You are at risk if you live near a river, regardless of the levee or weir protection system in place in your community, as weather and rainstorms are getting more unpredictable.
Flood insurance protects two types of property: the structure of your home and the contents.
Whenever you purchase a flood insurance policy, it takes 30 days for it to take effect. So, if you fear that your home will be inundated, be aware that you can't benefit from coverage purchased say just a week before such an event.