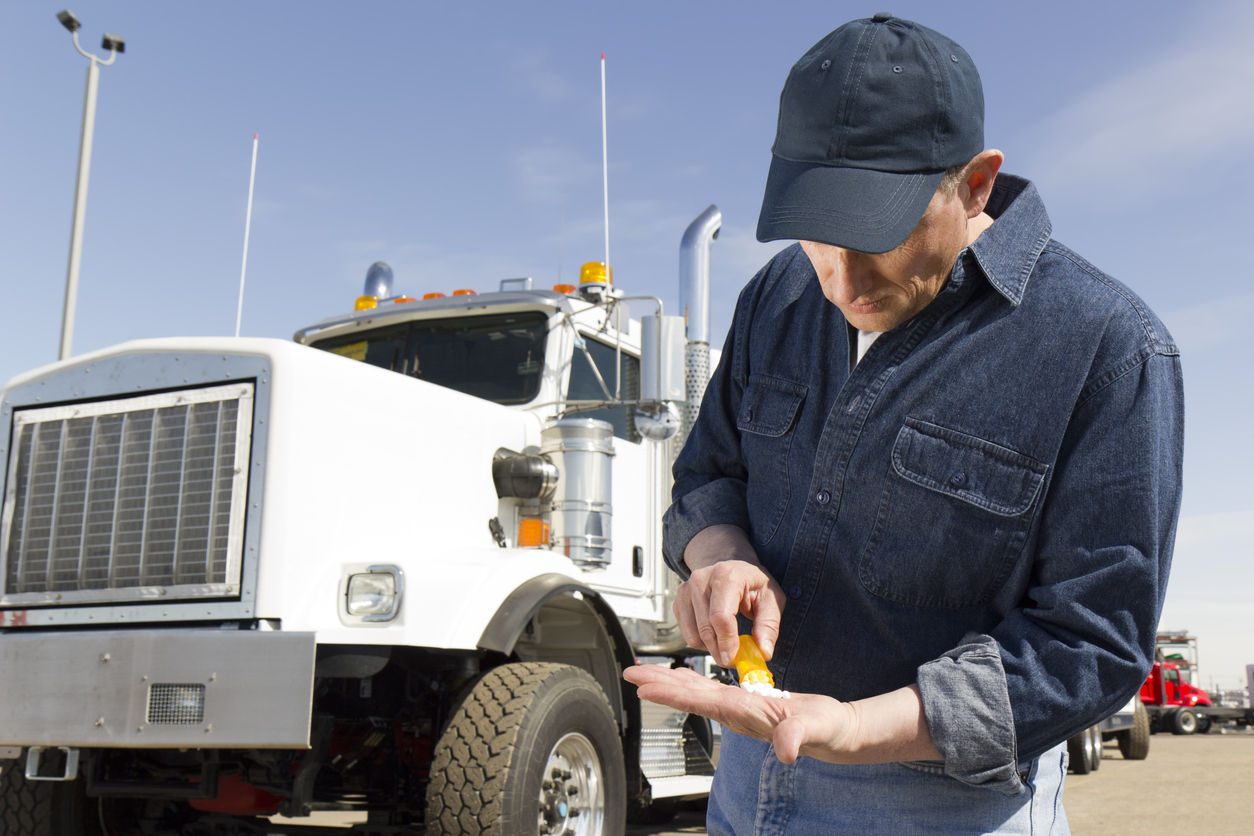 Commercial truck drivers are increasingly likely to be under the influence of alcohol or drugs when they get behind the wheel, according to a recent report.
Drug-screening company Quest Diagnostics reported growing positivity rates in 2022, both pre-employment and after accidents. Positive pre-employment tests for those in "safety sensitive" positions climbed 9.5% from 2017 to 2021, while post-accident positive results were up almost 42%.
Cannabis, cocaine and opiates accounted for most of the post-accident increases.
The report found that positive tests in truck drivers for THC, the active ingredient in cannabis, jumped by almost 10,000 in 2022 and were up 11,000 from 2020 levels.
The December 2022 report from the U.S. Department of Transportation Federal Motor Carrier Safety Administration's Drug & Alcohol Clearinghouse also showed 10,953 positive tests for cocaine and 5,569 for methamphetamine. Positive tests for prescription drugs were also reported.
The clearinghouse collects data on driver violations for use by employers and government agencies. Drivers with violations on their records are prohibited from driving trucks again until they complete a "return to duty" process. At the end of 2022, more than 120,000 drivers were prohibited from driving. This exacerbates an expected shortage of 64,000 drivers in 2023.
Given the nature of long-haul driving, it's not surprising that stimulants are popular among truck drivers. Cocaine is a stimulant, in the same family of drugs as amphetamines, and some drivers may use these drugs to help them stay awake while driving long shifts.
What's behind the rise?
The growing acceptance and legalization of recreational cannabis use in society may be a factor in these increasing rates. Recreational cannabis is legal in 18 states, 10 of which have legalized it just since 2017. As a result, employers in industries where testing is not mandatory are increasingly foregoing cannabis tests for prospective employees.
Testing is mandatory for truck drivers and others in safety-sensitive positions. The federal clearinghouse makes it easier to get drivers with positive test results off the road, but it also makes it more difficult for employers to hire all the drivers they need.
In addition, drivers in states with legal cannabis may assume that their employers cannot restrict their use of it. Employees may be confused about what they can and cannot do.
The Federal Motor Carrier Safety Administration is responsible for regulating drug testing in the commercial trucking industry. Each individual state is charged with enforcing compliance.
There are several scenarios in which truck drivers can be subject to drug testing:
Pre-employment — These tests apply when new commercial drivers' licenses are obtained. A driver must be tested and receive a negative result before being able to operate a commercial motor vehicle on the road.
After an accident — Commercial drivers are required to be alcohol- and drug-tested when they're involved in an accident that involves fatalities, or if they get a traffic citation due to involvement in a vehicle-disabling or injury-related crash.
Random drug testing — To maintain possession of a commercial vehicle license, a trucker can be subject to random drug testing even when off-duty and at home. If notified of a random drug test, the truck driver must immediately respond to the designated testing location.
After reasonable suspicion of drug use — Any driver who appears to be under the influence of drugs or alcohol can be immediately tested.
What employers can do
Regardless of whether the testing technology works accurately, employers of truck drivers have a responsibility to put their vehicles in the hands of unimpaired individuals.
The single best thing you can do is:
Establish clear workplace policies about what will and will not be permitted;
Communicate the policies clearly and frequently, both before and after hiring drivers; and
Enforce them in a fair and non-discriminatory manner.
If drivers are clearly told what to expect, there should be no confusion. Those who don't like restrictions may choose to seek other employment.
Clear and unambiguous rules may help the problem of impaired drivers correct itself.
If you need more information or need assistance in reviewing or creating a Drivers Safety or Fleet Safety program, contact a specialist in our Transportation Department, we are happy to help.