Medicare can be hard to navigate, even if you've been enrolled for years.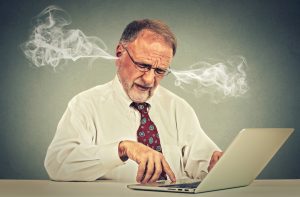 As open enrollment approaches – it starts Oct. 15 and runs through Dec. 7 – you'll want to pay attention to some of the most common mistakes people make.
Not understanding the difference between Original Medicare and Medicare Advantage – With Original Medicare, there is typically no premium for Part A coverage if you or your spouse paid Medicaid taxes while you were working. However, you do pay monthly premium for Part B coverage.
Also, with Original Medicare, you can usually see any doctor or specialist you like, and claims are usually filed for you.
On the other hand, with Medicare Advantage, you're faced with variable copays and deductibles depending in which plan you choose. Medicare Advantage plans have doctor networks and you are limited to visiting the doctors, hospitals and specialists in the network.
You should know the difference if you are considering moving to Medicare Advantage from Original Medicare – or vice versa. This is crucial and if you are moving to Medicare Advantage, you should check to see that your doctor is in the plan's network.
Thinking Medicare Advantage and Medicare supplement insurance are the same thing – While Original Medicare offers more flexibility in choosing health care providers, it doesn't cover everything. That's why many seniors choose a Medicare supplement insurance, commonly referred to as a Medigap plan. These plans are designed to fill some of the holes in your original.
But that's not what a Medicare Advantage plan does.
Also, because people mistake the two, they may drop their Medigap coverage when they decide to switch from Medicare to Medicare Advantage. You should know that if you make the switch, you might not be eligible to buy a Medigap plan again if you decide to return to Original Medicare.
Failing to compare your Medicare Advantage choices – Medicare Advantage gives you a number of choices for coverage to suit your needs and budget.
Plans can vary in how they are structured, particularly in terms of copayments and deductibles and other out-of-pocket expenses. In addition, each plan will have its own network, so you have to be careful to check that the doctors and specialists you've been accustomed to seeing are still on the list.
Take into account the drug benefits, too. Make sure that the plan you choose meets your needs in terms of the prescription medications you may be taking and how much you'll be paying out of pocket for them.
Overlooking financial assistance – Even with Medicare Part D, prescription drug costs can still be astronomical, particularly if you have a condition that requires specialty drugs.
If you have limited funds, you can apply for the Extra Help program through the Social Security Administration, which estimates that the benefits are worth around $4,000 per year. You have to be enrolled in Part D to be eligible.
The takeaway
During open enrollment don't put your plan on autopilot just because you don't want to take the time or if you feel the choices are too confusing. Don't take the path of least resistance.
The best way to avoid that is by marking the open enrollment period on your calendar each year, so you can adequately prepare. The more thought you put into your Medicare needs in advance, the better the odds that you'll settle on the plan that is right for you.