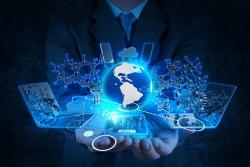 Traditionally, insurance has relied on information asymmetry: The insurance carrier has had the advantage of access to reams of actuarial data which it uses to price policies, while the customer has had the advantage of more intimate knowledge of his or her own particular situation.
But new developments in mobile technology, blockchain development and risk management are changing the equation.
Innovative insurance technology – or insurtech – companies are developing apps for mobile phones, tablets and desktops that are putting more information into the hands of the customer, and providing them tools to help them lower the premiums they pay for various kinds of insurance coverage.
Global funding for insurtech, from venture capital to private equity, has exploded from just $140 million in 2011 to $1.7 billion as of the end of 2016, according to a report from General Re.
Autos and transportation
Telematics is a technology that allows third parties such as employers, insurance companies and parents of drivers to remotely monitor driving habits. With mobile tracking technology, computer monitors can detect excessive speed and total miles driven, including whether miles are in rural areas or high-traffic urban areas.
The technology has reduced both claims and premiums as insurers are able to more accurately price insurance.
One insurance carrier with a great deal of truck fleet and transportation business has an app that "knows" when tired truck drivers are on the road late at night. An algorithm sends a message to the driver offering to buy them a cup of coffee at the next truck stop – and a bar code to pay for it.
Industrial safety
One prominent example of how insurtech is transforming risk management in large industrial settings is iAuditor, from SafetyCulture. This helps facilitate safety management practices in a variety of industries.
It collects data from thousands of companies' safety inspections and makes it easy for businesses to create their own safety inspection checklist, incorporating the best practices and lessons learned from other companies into their own safety program management.
Safety directors can download a customized safety checklist to mobile devices company-wide, even at remote locations. Supervisors conduct safety inspections using the digital checklist on their phones, and data is uploaded directly to the cloud where the company can access it.
Users are reporting 23% fewer safety incidents as a result of implementing the solution, with average cost savings for construction, transportation, food & beverage and hospitality firms in the tens of thousands of dollars.
Another insurtech operator, ClearRisk, has created a simple risk-pricing calculator, making it easy for risk managers to calculate the optimum trade-off between deductibles and premiums, thus helping companies pay the lowest price possible for the benefit of risk transferal.
Health and wellness
Similar types of applications allow employers to monitor employees' exercise and sleep habits (in the aggregate), in order to better manage their exposure to health costs, which eventually shows up in health insurance premiums.
This tech takes traditional employee wellness programs to the next level, enabling employers to monitor how often and how far employees walk or run, their weight (when they log it in), and how much sleep they get each night.
The bottom line
Ultimately, insurtech and improved data transparency should help businesses in nearly every industry reduce insurance costs, lower risk exposures and/or improve worker safety – and that's a huge benefit for business owners and workers alike.
The future is here.