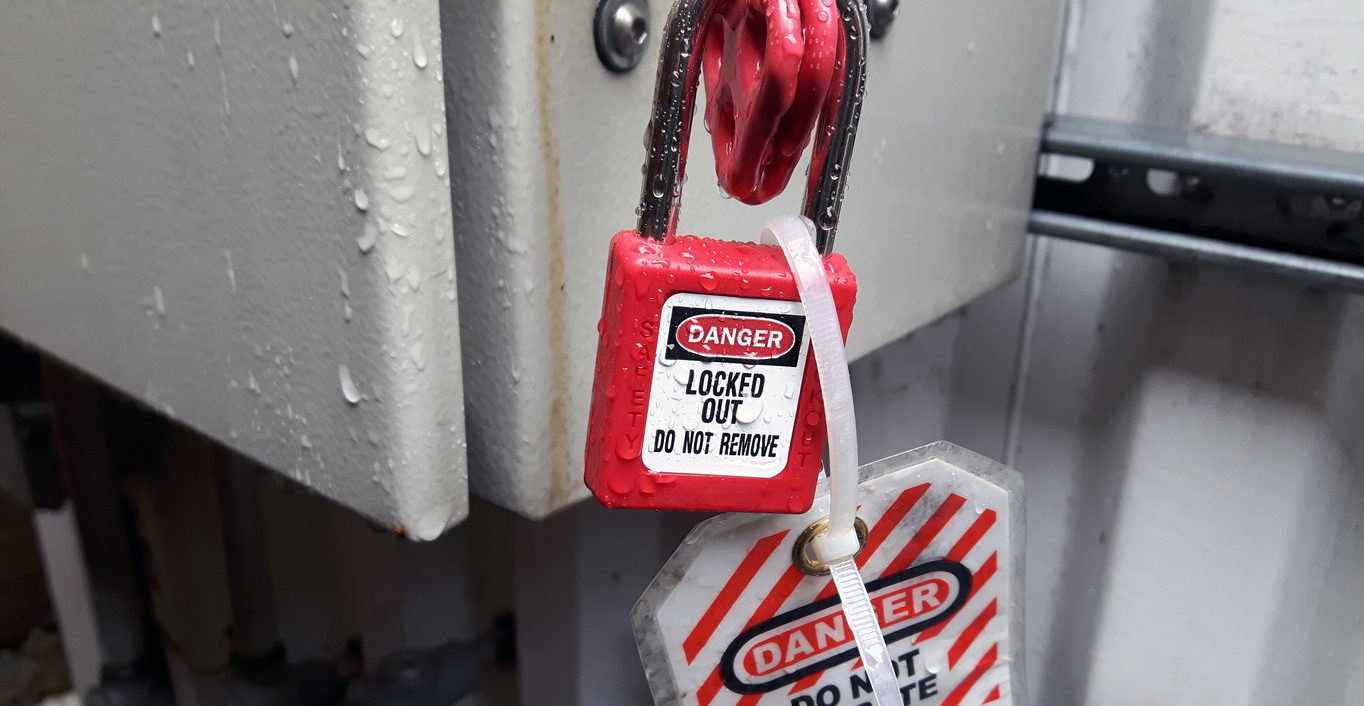 Every year, hundreds of workers in the United States die because they don't follow lockout/tagout procedures or their employers did not have them in place – or, if they did, failed to enforce their rules. Failure to train or inadequate training is one of the top-cited lockout/tagout violations by Cal/OSHA. Improper training or failing to train all of your workers can have dire consequences, even for staff that are trained in procedures.
In this past year in California, two workers died because of inadequate training. One died on the job at a nut cannery because he had missed lockout/tagout training when he was on layoff. In the other case, an employee at a clothing manufacturer was killed after a maintenance mechanic who had not been trained in lockout/tagout walked away when his co-worker entered part of the machine to remove finished product. The machine was de-energized but not locked out, and it started up when the worker entered it.
Under Cal/OSHA's lockout/tagout standard, all authorized and affected employees, plus those who work in areas where energy-control procedures are used, must be trained on lockout/tagout procedures. A lockout/tagout program will not be effective if your employees are not properly trained in how it works, and if you don't have consequences for them if they fail to follow the program.
What Employees Need Lockout Training?
"Affected" employees include:
Qualified persons who lockout or tag out specific machines for such operations.
Those whose jobs require them to operate a machine. They must be instructed on the purpose and use of energy-control procedures.
Other employees include those whose work might be in an area where the procedures might be used. They must be instructed about the prohibitions on restarting or energizing machines that have been locked or tagged out.
Lockout/Tagout Training Basic Components
Training must include hazards related to:
Cleaning,
Repairing,
Servicing,
Setting up and adjusting prime movers, and
Machinery and equipment.
HECP Training Requirements
The training provisions of the Cal/OSHA standard require that authorized employees be trained on hazardous energy control procedures (HECPs) and associated hazards.
Affected employees must be trained on the purpose and use of HECPs, and all other workers in the area must be instructed on the prohibition on attempting to restart machines that are locked or tagged out.
Pay especially close attention to training on controlling all sources of hazardous energy. That can sometimes require developing equipment-specific lockout procedures.
Turning off a machine is often not enough. It needs to be disengaged or de-energized. That's because the control switch can still contain electrical energy. A release of stored energy can start the machine again briefly, but enough to cause serious injury.
If possible, you should also block out moveable parts during lockout/tagout procedures.
You also need to develop, implement and enforce a lockout program.
Cal/OSHA requires that employers must develop and utilize a HECP for cleaning, repairing, etc., and shall clearly and specifically outline the scope, purpose, authorization, rules and techniques to be utilized for the control of hazardous energy, and the means to enforce compliance, including:
Shutting down, isolating, blocking and securing machines or equipment;
Placement, removal and transfer of lockout/tagout devices;
Testing machines to determine the effectiveness of lockout/tagout devices; and
Separate procedural steps for safe lockout/tagout of each machine.
All workers involved in lockout/tagout should get their own locks. They should not use someone else's lock, and they should not install or remove another employee's lock.
One final bit of advice: Once a machine is locked out, the operator should try to turn it on again to see if it has been effectively disengaged.