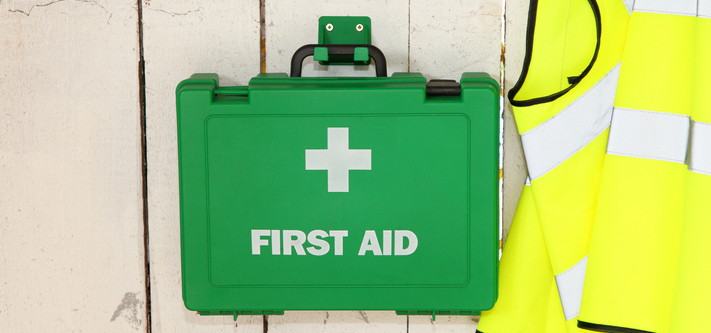 Cal/OSHA is in the process of updating its regulations on first aid kit requirements, an effort that's stirred up controversy over some of the proposed elements of the standard.
According to a report by the trade publication Cal-OSHA Reporter, one of the most controversial parts of the proposal is that a doctor or other licensed health care professional approve the first aid kit for use.
As an alternative, however, a company can avoid seeking approval if the first aid kit complies with the 2021 version of the American National Standards Institute/International Safety Equipment Association Z308.1 standard (ANSI/ISEA Z308.1).
The new standard has been in the works for nearly 15 years and now that the comment period is over for the proposed regulation, California employers should expect the new rules to take effect sometime this year. With the changes to the first aid kit standard, it's important to understand your responsibilities to avoid being cited.
ANSI/ISEA first aid kit requirements
In lieu of seeking approval of the first aid kit from a medical professional, you can ensure that your kit complies with the 2021 version of the ANSI/ISEA Z308.1 standard. The standard includes requirements for two types of first aid kits: Class A and Class B. The latter is intended for larger workplaces and mostly contains more of everything that is in Class A kits, plus a few extra items.
Class A kits are intended to provide a basic range of products to deal with most common types of injuries encountered in the workplace. Examples include major wounds, minor wounds (such as cuts and abrasions), minor burns and eye injuries.
Any first aid kit designated Class A must contain at least the assortment of compliant supplies in the quantities specified below:
16 Adhesive Bandages: 1″ x 3″ (2.5 x 7.5 cm)
1 Adhesive Tape: 2.5 yd (2.3 m)
10 Antibiotic Applications: 1/7 oz (0.5 g)
10 Antiseptics: 1/7 oz (0.5 a)
1 Burn Dressing (gel soaked): 4″ × 4″ (10 x 10 cm)
10 Burn Treatments: 1/32 oz (0.9 g)
1 Cold Pack: 4″ x 5″ (10 x 12.5 cm)*
1 CPR Breathing Barrier
2 Eye Coverings with means of attachment: 2.9″ sq (19 sq cm)
1 Eye/Skin Wash: 1 f1 oz total (29.6 ml)
1 First Aid Guide
1 Foil Blanket: 52″ × 84″ (132 x 213 cm)
10 Hand Sanitizers: 1/32 oz (0.9 g)
4 Medical Exam Gloves
1 Roller Bandage: 2″ x 4 yd (5 cm x 3.66 m)
1 Scissors**
2 Sterile Pads: 3″ × 3″ (7.5 x 7.5 cm)
2 Trauma Pads: 5″ x 9″ (12.7 x 22.9 cm)
1 Triangular Bandage: 40″ x 40 × 56″ (101 x 101 x 142 cm)
* * Each cold pack in the kit must be able to reach a temperature between 20°F and 40°F within 10 seconds of activation and shall maintain this temperature for at least 10 minutes. Cold packs shall be activated using normal hand pressure and may not leak under normal conditions of use.
** Scissors shall be autoclavable, at least 3.5 inches long, capable of cutting through clothing, feature a blunt end to protect a person from accidental injury, and of medical professional quality.
Approving your kit
If you don't opt for an ANSI/ISEA-compliant first aid kit, you'll have to seek out a doctor or a licensed health care professional to approve the kit. It's still unclear how this process will work.
Once the final regulations are released, we'll have a clearer picture and will provide an update.
Other requirements
All employees shall have ready access to a first aid kit, including employees at remote worksites or in work vehicles. The location of each first aid kit shall be clearly indicated.
Employers are required to "frequently" inspect their first aid materials, which they must replenish as necessary.
The takeaway
While the proposed regulation has not yet taken effect, it's likely that it will be soon.
You may want to get a head start by securing an ANSI/ISEA-compliant first aid kit or kits for your workplace(s). It will likely be a less expensive and bureaucratic option than assembling your own kit and seeking approval from a doctor or licensed health care practitioner.