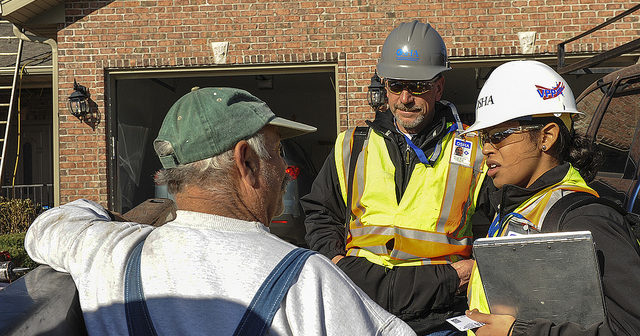 Despite expectations, Fed-OSHA under the Trump administration has not backed off on enforcing workplace safety regulations.
In fact, the agency is as aggressive as ever and citations are higher than ever as well, after fines were increased substantially three years ago. Based on the agency's own statistics, a company that's inspected has only a 25% chance of not receiving a single citation.
In other words, employers should not let up on their safety regimens to not only avoid being cited but also to avoid workplace injuries, which nobody wants.
OSHA Updates:
Enforcement emphasis still going strong – There are more than 150 local and regional enforcement emphasis programs as well as nine national programs in effect that were implemented at the end of the Obama administration. OSHA is dutifully enforcing them all.
Budget bucks the trend – Despite the budget-cutting at many federal agencies, OSHA saw a $5 million increase in its fiscal year 2019 budget from the year prior. Most notably, that was the first budget increase since 2014. In addition, state-run OSHA programs also received a small budget enhancement of $2 million.
Fines increasing – There has been no attempt to reverse the maximum fines for workplace safety violations. They were increased substantially in 2016, thanks to new regulations that require that the fines be increased every year after to keep up with inflation.
At the start of 2015, the maximum fines were:
Serious or other-than-serious posting requirements: $7,000
Failure to abate beyond initial violation date: $7,000 per day the condition continues
Willful or repeat violations: $70,000
For 2019, the following fines apply (and they increased about 2.5% across the board):
Serious or other-than-serious posting requirements: Up to $13,260
Failure to abate beyond initial violation date: Up to $13,260 per day
Willful or repeat violations: Minimum of $9,472, up to $132,598
Inspections stable – The number of inspections has stayed the same as years prior.
Focus on repeat violators – A continued focus on repeat violations has continued, with 5.1% of all violations in this category. The percentage has been over 5% since the 2016 fiscal year.
General duty clause – There has been continued expansion of the general duty clause to cite employers for heat stress, ergonomics, workplace violence, and chemical exposures below the permissible exposure limit.
New emphasis
And 2018 also saw a new effort by OSHA to fine-tune its work. It issued a memo in May that formalized the use of drones (with the employer's consent) to collect evidence. This has been somewhat controversial because it could enhance its ability to find other violations it might not normally find.
According to the Fiscal Year 2019 Congressional Budget Justification for the Occupational Safety and Health Administration, increased enforcement seems to be more likely than a decrease. It also seems, although there have been no officially released statements, that the new electronic injury and illness reporting information will be used by OSHA and state plans to increase enforcement.
The increased budget, according to the Congressional Budget Justification, will support additional compliance safety and health officers to provide a greater enforcement presence and provide enhanced technical assistance to employers who need help in understanding how to achieve compliance with OSHA standards.