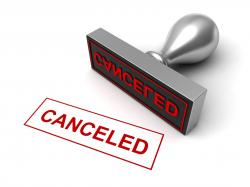 While your insurer has the responsibility to investigate and pay claims made on your firm's commercial general liability policy, you also have responsibilities to ensure your claim is paid.
Two of the key parts of your responsibilities are:
• Notifying your insurer of the claim as soon as possible.
• Not taking the claim into your own hands before notifying the insurer.
Commercial general liability (CGL) coverage is usually written on an occurrence basis, meaning that the policy will cover events that occur during the period the policy is in force. In other words, if an occurrence hits towards the end of the policy and notification is made after the policy lapses, the insurer would still be required to cover it.
Let's look at your responsibilities under a CGL policy after occurrence that may lead to a claim.
The late claim
Under the standard CGL policy, you are required to notify the insurance company of an occurrence that may result in a claim being filed against the policy "as soon as practicable." Practicable, however, is not defined, but courts have generally ruled that it means "as soon as possible" or the time in which a reasonable person would have filed the claim.
The rule of thumb is to contact your insurer or us as soon as you think you may have suffered an event that will require a claim to be made.
Most certainly, if you file a claim so late that it compromises the insurance company's right to settle the issue, then this would be deemed a violation of the policy.
The provision spells out the specific items that should be sent to the insurance company. It requires that you authorize the insurance company to obtain additional records and information, and cooperate with them in the investigation of the claim.
There have been numerous court rulings that have demarked when is too late, like the case of Dallas Plaza Hotel.
The dawdling hoteliers
A U.S. Circuit Court of Appeals in 2016 held that Dallas Plaza Hotel had waited too long to file a claim with its insurer after suffering hail damage in July 2009.
The court ruled that because the hotel had waited more than 19 months to file the claim, it was impossible for the insurer, American Insurance Co., to ascertain exactly when the damage had occurred.
The hotel's property policy required that the insured make "prompt notice" of any claims.
Settling matters yourself
The other way to get the claim voided is by doing the following without the insurance company's consent:
• Making any voluntary payments
• Assuming any obligations
• Incurring any expenses (other than first aid).
In short, the insurance policy bars you from settling the matter on behalf of the insurer and then seeking reimbursement from them.
If you would like a review of your general liability policy or assistance with claims management, please contact our team!