The Tubbs fire in Napa Valley and Santa Rosa burned down 8,400 structures – both homes and businesses – and those affected are trying to quickly rebuild their lives. It is just one of many wildfires that recently ravaged the state of California.
Besides the many homes that burned down, 100s of businesses also saw their operations go up in flames and some vineyards saw whole crops destroyed.
The fire has hit local residents hard, some of whom may have lost their homes but still need to go to work. And even if their workplace didn't burn down, it's likely that they have suffered a disruption in their business and sales.
Businesses in the region that rely on tourism and out-of-towners coming in for wine-tasting tours and other activities have been hit hard – not directly by the fires, but by people staying away from the area. As a result of the fires, weddings, fairs and other events have been cancelled in droves.
Now that the fires have largely subsided, you can do your part by visiting the area and patronizing businesses in the area. CoreMark wanted to take this chance to share the words of two clients who managed to escape the fires unscathed, however the sudden drop in business as people stayed away has still hurt.
Napa, Sonoma, Still Open for Business
Napa Valley Limousine Service Inc.
"The loss of revenue is devastating to a small business like ours that depend on the month of October (which is typically when we make a large percentage of our annual income).
We are struggling to recover and we hope to meet our annual bills so we may continue our way of life and be strong. This is nothing compared to losing a home.
We wanted to encourage people to come to the Napa Valley and visit the Wineries of which only a very small percentage actually suffered property loss. Thank you."
– Tom Cilluffo, owner, Napa Valley Limousine.
For more information about Napa Valley Limousine's services, please visit their website at: https://nvlimo.com/
Or call them at: 707-258-0689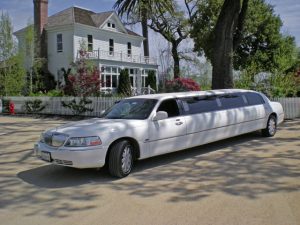 Robledo Family Winery

"We want to start by thanking all of you for your calls, e-mails, and positive thoughts during this time of tragedy through our beautiful valley. We are so blessed to have survived unhurt by the fire and can say with happiness that our team here at Robledo Family Winery is safe.
"We have been touched by all the warm messages and continue to pray with you all for our friends, neighbors, and other familia who have lost parts of them to these fires. The tasting room had closed temporarily but is now open again. Check our Facebook page and or our website for the most current updates on the times and dates the tasting room is open.
"If you have pending orders online, please note that we will are shipping bottles again as well and thank you in advance for your understanding as we catch up. At this time, we will stay strong for our community and want to let everyone know that if you can, please check the Red Cross website for instructions on how to help as there are many evacuees around the valley without anything. https://www.redcross.org/donate/donation
Thank you again for the overwhelming support and prayers during this time. You are the reason we love doing what we do! We can't wait to see you all soon. Now let's get out there and help!
With love from all of us here at Robledo Family Winery!"
– Lindsay Kenyon, Robledo Family Windery