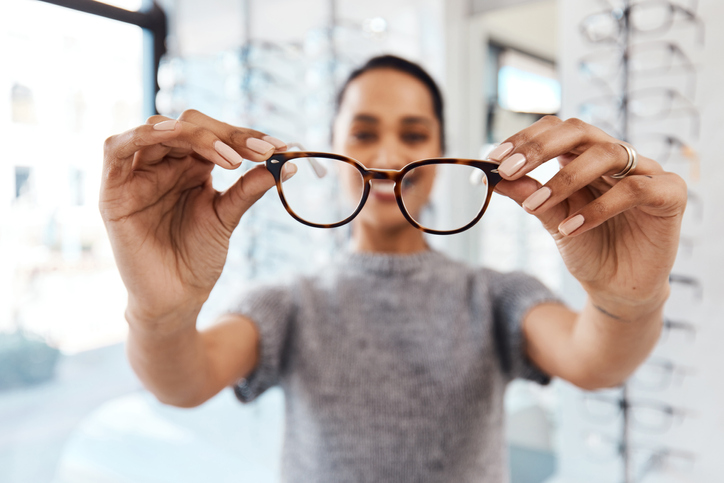 Did you know that individuals with dental and vision insurance are more likely to visit the dentist and ophthalmologist and have better overall health compared to people who don't?
Anybody who needs corrective lenses should go to the optometrist or ophthalmologist regularly to get their eyes checked for overall health. And for overall oral health, everyone should visit the dentist regularly and dental insurance can defray the costs of regular exams as well as any work you may require.
There is an added benefit of regular dental and health exams: They can detect the early stages of other health issues that may be building up without your knowledge.
Both vision and dental insurance are reasonably priced and if you use these services regularly, you'll benefit from lower out-of-pocket costs.
Vision coverage
Vision insurance can help you pay for yearly eye exams and corrective lenses. Even if you don't have vision problems, your health care provider might suggest you get a routine eye exam every two years. And if you have impaired vision or a family history of eye disease, you should get your eyes checked once a year.
Preventative coverage plans usually include one eye exam every 12 months with a set copay with one of the plan's contracted providers. If corrective lenses are required, most plans will cover the cost of a set of single vision, bifocal or trifocal standard plastic eyeglass lenses, with a standard copayment.
Typically, the plan will pay up to a certain amount, $150 to $200 is the norm, towards contact lenses for a year.
Some plans may also include discounts on lasik surgery.
How dental insurance works
Dental insurance provides benefits that help cover part of the costs of your dental services. They usually feature three categories of benefits:
Preventative — This covers routine exams, X-rays and cleanings.
Basic — This will cover fillings, root canals, wisdom tooth extraction and other simple extractions.
Major — This covers crowns, implants, bridges and oral surgery.
Some plans will not cover basic or major care immediately and may have a waiting period for these procedures. They do so to keep people from buying insurance just because they need this work.
Dental plans have a benefit year or annual maximum — a cap on how much your policy will pay for covered services. If you need additional care after you meet this maximum, you will be billed for 100% of the cost.
Dental plans are similar to health insurance and some are set up as preferred provider organizations, fee-for-service or health maintenance organizations. Fee-for-service plans are the most liberal and will cover the costs of any dentist you visit, but premiums are higher.
For PPO and HMO plans, you'll have to stick with going to dentists in their network, or risk paying all or a significant portion of the costs if you go out of network.
The health benefits
The benefits of annual appointments with an ophthalmologist go well beyond keeping your eyes in working order. Exams can reveal a host of systemic disorders sometimes before other symptoms become evident:
High blood pressure
Heart disease
Diabetes
Rheumatoid arthritis
Thyroid disorder
Parkinson's disease
Cancer
Multiple sclerosis
Regular dental exams can detect poor nutrition and hygiene, improper jaw alignment and signs of developing oral and overall health problems, including:
Diabetes
Leukemia
Oral cancer
Pancreatic cancer
Heart disease
Kidney disease
Who needs these plans
You'll often get a preferred rate if your employer offers these plans, so that will usually be the best option. If you don't have access to employer-sponsored dental and vision coverage, you should strongly consider it if:
You are self-employed.
You are in between jobs.
Your child is in college, but doesn't have coverage through a parent or access to coverage with network providers where they attend school.
Prices for these policies will vary among insurers and the different plans they offer. Your premium may differ based on your age, where you live or what type of coverage you choose. Call us and we can help you find a plan that's right for you and your family.