Truckers would be required to purchase insurance with higher limits under a new proposal issued by the Federal Motor Carrier Safety Administration.
The FMCSA has submitted a report to Congress, stating that the current minimum coverage of $750,000 for general freight carriers is not enough to cover the costs of damage from some crashes. The reason that it's no longer enough, the agency says, is due to increasing medical treatment costs for accident victims. The federal agency has yet to recommend the new minimum coverage it would like to see imposed on truckers throughout the country, but it was on track to make the proposal by July and the new coverage minimums could be published by around November.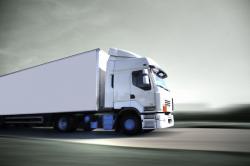 We've recommended in the past that truckers purchase coverage above the minimum limits, so if you have higher coverage, it's unlikely you'd have to change it.The current minimum financial responsibility levels for motor carriers of property have been in place since 1985. These levels are: $750,000 for the transportation of property, $5 million for transportation of certain hazardous materials, and $1 million for the transportation of other hazardous materials. These limits do not adequately cover catastrophic crashes mainly because of increased medical costs, the report says. During the last decade, medical costs have risen by an average of 10% a year, much higher than the rate of inflation.
According to the FMCSA, if the current minimum financial responsibility limit for general freight coverage ($750,000) had been adjusted for inflation, it would be $1.7 million today. And if adjusted for inflation in the medical price index, it would be $3.2 million.Interestingly, a study by the agency found that catastrophic motor-carrier crashes resulting in injury, death and/or damages that exceed the current limits are relatively rare – less than 1% of 330,000 crashes analysed. These rare catastrophic crashes can result in severe injuries that cost more than $1 million to treat, according to the report.
The analysis reveals that two categories of injury crash – severe and critical – each yield damages of more than $1 million.
Meanwhile, insurance premiums have declined in real terms since the 1980s. The analysis revealed that truck insurance rates have remained stable over the last three decades. Insurance rates for the same level of coverage (e.g., $750,000 or $1 million) have declined slightly on average in nominal terms, hovering around $5,000 per power unit (truck or bus). The real values – inflation adjusted – of insurance rates have also declined.
The FMCSA regulates all registered commercial motor vehicles that operate interstate or carry hazardous materials – or close to 540,000 motor carriers – and their 5.6 million drivers.Trucking firms' insurance premiums have remained stable or declined since the 1980s at about $5,000 per bus or truck, according to the report.
The FMCSA backs up its findings by pointing to other studies that also have found that the $750,000 minimum limit may be too low:
• A study by the Pacific Institute for Research and Evaluation found that the upper range of liability awards in large-truck crashes involving death or catastrophic injury is about $10 million (in 2012 dollars) and recommended a limit per crash of at least that amount, indexed for inflation.
• The Trucking Alliance reviewed crash settlement data from 8,692 accidents compiled from its membership. It found that in 42% of the accidents, the monetary exposure from these settlements would have exceeded their insurance coverage, if all companies in the study had maintained the minimum $750,000 insurance requirement.
That said, the American Trucking Association (ATA) conducted its own study and concluded that the $750,000 limit should stay in place. The association analyzed ISO data from two large-truck insurers and found only 6.5% of trucks weighing more than 26,0000 pounds have limits under $1 million, while 83% are at $1 million and the remaining 10.5% are written over $1 million.
The ATA study also found that there is only a 1.4% chance of a claim exceeding $500,000, a 0.73% chance of a claim exceeding $1 million, and a 0.31% chance of a claim going over $2 million.
For now though, you can be fairly certain that sometime this year new minimum limits will be set. We will keep you informed in this newsletter.