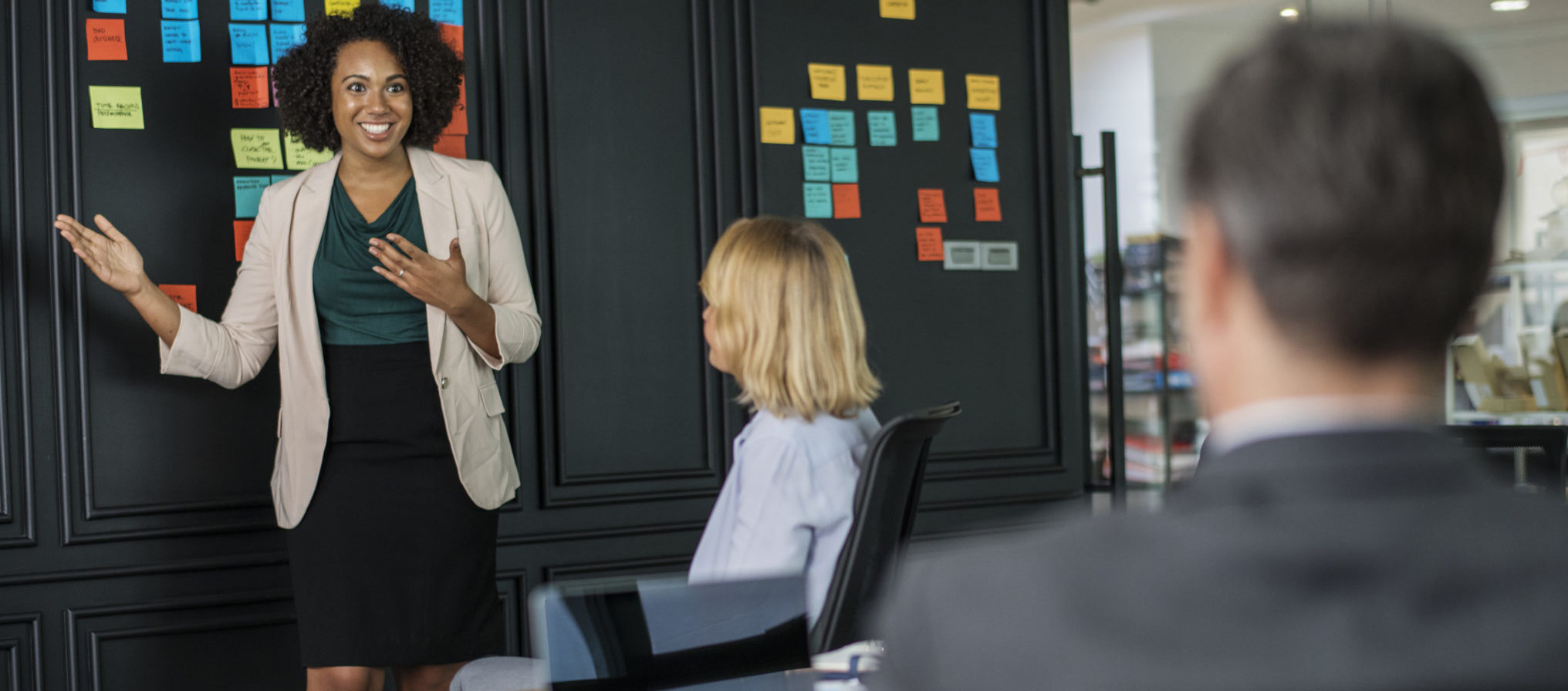 Employee benefits communication has long been a struggle for HR professionals. When providing employees with information about their benefits, it has been an ongoing battle to effectively convey what they need to know regarding terms, policies, and especially changes.
In Aflac's 2017 Workforces Report, 67% of employees reported that reading about their benefits is stressful or complicated. The majority also named "simpler language" as one of the top things they would change about their benefits enrollment to improve it. Only about 25% of employees felt confident in their benefits selections. Others said they needed more information or help from a benefits advisor or consultant.
Workers want simple, they want better, and they want communication.
Get personal with employee benefits communications
Different employees have different needs and different communication preferences. Ironically, two of the communications methods preferred by employees, website portals and live telephone conversations, are not offered by most organizations. The standard is typically printed material, meetings, and email when it comes to communicating benefits information.
Organizations need to look at how they are reaching out to employees, how often they are doing it and the methods they use to offer options that meet the workforce's needs. If it isn't speaking directly to the needs and requirements of the employees, then they need to reassess their methods and take an employee-centric approach.
Social media can be a powerful tool
Social media can be an effective tool for employee benefits communication. Internal social media platforms can be outstanding, but even platforms outside of the organization can be useful when done right. For instance, a private group on Facebook that is strictly for the employees of a certain organization can enjoy a close knit, community experience while getting information on their benefits, especially regarding:
Enrollment deadlines
Q and A sessions
Benefits Fairs
Changes to benefits
In-depth information on specific plans as well as, comparison charts, can be posted on internal social media networks for employees. By cutting through the confusion and getting as much information out there as possible, employers can help workers make better decisions.
[su_button url="https://coremarkins.com/cmk-10-steps-employee-benefits-rollout" style="3d" background="#fdcc09″ color="#1a1a1a" size="5″ center="yes" icon="https://coremarkins.com/wp-content/uploads/2018/06/checklist-1622517_640.png" desc="10 Steps to a Successful Employee Benefits Rollout" title="Get the Checklist"]DOWNLOAD NOW[/su_button]
Create clarity in plan, benefits, and coverage
There are two pieces of information that group health plan administrators are required to give to participants: the summary of benefits and coverage (SBC) and the summary plan description (SPD). While these documents appear to be very similar, there are some important differences, starting with specific requirements. Complying with the requirements of each will improve your benefits communication, making it more effective.
SPD

Provided to employee by the plan administrator
Required for stand-alone vision and dental plans
Must be delivered to all participants within 120 days after a new plan's effective date
Must be delivered to new participants within 90 days after the coverage starts

SBC

Provided to employees by the plan administrator and insurer
Required for self-insured group medical plans and individual medical policies
Must be delivered at the beginning of every new plan year
Must be delivered when an individual enrolls and gets coverage for the first time
Use email, handouts, and face to face communication
Email, handouts, and face to face communication are some of the more common ways that administrators choose to communicate regarding benefits. It is better to offer several methods as opposed to just one because different people have different needs. The goal of the communication is to educate and inform, so it is important to meet each person on their own level.
With this in mind, you may choose to offer several methods and allow the individual to choose what works best for them. Handouts are always good because there is always physical documentation to reference. Email is good, but not everyone has it. Granted most people use email, but there are still some people who don't even have a smartphone. You need to make sure that you include everyone in your communication plan so that you can effectively reach them.
Provide ongoing employee benefits communication
One channel or one message will rarely be effective when communicating about employee benefits. Your messages must be ongoing. Try sending shorter messages, little "information bites," if you will. This way, employees get regular exposure to the information and since it is in smaller portions they are easier to understand and process.
This also keeps their benefits at the front of their mind and reinforces your open-door policy, so they know they can come to you when they have questions. Ongoing communication should be a vital part of your benefits communication plan.
Communication is key when upgrading your employee benefits. By establishing a variety of channels and offering a number of different methods, you can effectively convey the information necessary for your employees to make informed decisions about their benefits and coverage. What communication methods do you use in your organization? Which do you find are the most effective?
Let CoreMark help you improve your communication strategy for employee benefits. Call today.
[su_button url="https://coremarkins.com/cmk-10-steps-employee-benefits-rollout" style="3d" background="#fdcc09″ color="#1a1a1a" size="5″ center="yes" icon="https://coremarkins.com/wp-content/uploads/2018/06/checklist-1622517_640.png" desc="10 Steps to a Successful Employee Benefits Rollout" title="Get the Checklist"]DOWNLOAD NOW[/su_button]