Even though no legislation repealing the Affordable Care Act has been signed into law, inaction by the Trump administration on a major lawsuit is imperiling one of the key foundations of the law: the government-run exchanges.
The administration has asked the court for three more months to decide whether to pursue an appeal against a U.S. district court's ruling that the subsidies paid to help people purchase insurance on government-run insurance exchanges are illegal. The ruling was stayed pending an appeal first filed by the Obama administration.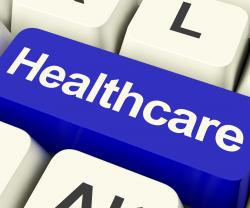 The added delay is causing concern – if not panic – among insurers who are unsure whether they should file rates to participate in exchanges if subsidies are not available to consumers who are obligated to purchase coverage under ACA regulations.
Individuals use the subsidies, which amount to some $7 billion a year in outlays, to defray the costs of premiums they have to pay for health coverage they buy on exchanges. If these subsidies are not available, the price of coverage will quickly become out of reach for many exchange participants.
Citing this uncertainty, some insurers have already announced that they will be pulling out of the exchanges. Others have announced large rate increases for next year to build in a buffer for themselves in case subsidies disappear.
Andy Slavitt, the former acting administrator of the federal Centers for Medicare and Medicaid Services, said that filing for a 90-day delay meant that insurers would be adding at least a 19% surcharge to 2018 policies.
Call for long-term certainty
After the Trump administration filed for an extension on the appeal, a number of groups representing a variety of interests – businesses, the public, hospitals and insurers – wrote a letter to Senate leaders imploring them to pass legislation guaranteeing subsidies for at least 2018.
"We need swift, immediate action and long-term certainty on this critical program," Cathryn Donaldson, spokeswoman for America's Health Insurance Plans, said in a prepared statement. "It is the single most destabilizing factor in the individual market, and millions of Americans could soon feel the impact of fewer choices, higher costs, and reduced access to care."
The House or Representatives in 2014 sued the administration on the grounds that the subsidies paid to insurers under the ACA are illegal because Congress never appropriated the funds.
A district court judge sided with the House in a ruling last year, but the decision was stayed as the Obama administration appealed.
The Trump administration has now inherited the case, but has not made a decision on whether or not to pursue the appeal.