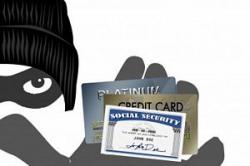 At the end of July, data thieves successfully penetrated computer systems at Equifax, one of the three major credit bureaus, and potentially stole personal credit information on as many as 143 million U.S. customers.
Compromised data includes Social Security numbers, birth dates, addresses and driver's license numbers.
The thieves are also believed to have stolen credit card numbers on roughly 209,000 Americans, and some charge-dispute data, including personally identifying documents on about 182,000 U.S. residents.
They may have stolen information on consumers in Canada and the U.K., as well.
This data breach, which may affect as many as two out of three American adults with a credit score, is the largest known data breach to date.
The data that appears to have been compromised in this breach is sufficient for criminals to open fraudulent credit accounts and even obtain someone else's federal tax return, given current procedures.
What to do
See if you were affected. Equifax has created a website that you can visit to find out whether your personal data is among the information believed to have been stolen. The credit bureau has also established a hotline that consumers can call to find out whether their data may have been compromised.
Website: equifaxsecurity2017.com/potential-impact
Data breach hotline: 866-447-7559
Get insurance. While it's still too early to determine how extensive the actual ID theft will be as a result of this particular breach, it is still easy and affordable to purchase insurance specifically against this kind of loss.
Many people have chosen to purchase separate policies specifically designed to protect them from damages arising from identity theft. In other cases, ID theft protection is available as a rider to your homeowner's or renters' insurance policies.
Coverage terms vary, as do costs, so read the fine print. However, common covered Items include the following:
• Cash reimbursement for direct fraud losses
• Cost of credit monitoring
• Lost time off work (spent dealing with banks, creditors, and so on)
• Dedicated credit-repair case workers
• Mailing and notarizing costs
• Legal assistance, both in recovering your damages and fighting lawsuits from creditors that may be brought against you as a result of the theft of your identity.
• Court fees
• Audit assistance
• Fees from financial institutions incurred as a result of the identity fraud.
For information about adding this coverage to your existing homeowner's or renter's policy, or to set up stand-alone coverage, call us today.
Enroll in credit monitoring – Credit monitoring services watch your credit for suspicious activities. Equifax is waving credit monitoring fees for one year for consumers potentially affected by the breach. However, you will still need to pay a small fee to enroll in credit reporting at TransUnion and Experian.
Check your credit report – You can get a free credit report from each of the three bureaus once per year by visiting www.annualcreditreport.com.
Freeze your credit – This will effectively block any credit checks on your identity – by lenders, employers or anyone else – until you lift the freeze. This will make it difficult for thieves to gain from stealing your identity.
Equifax is not charging customers to put a freeze on their credit for the time being, due to the data breach. However, to be effective, customers would have to have TransUnion and Experian freeze their credit, as well. That costs $5 to $10 per bureau, with specifics varying by state.
Place a fraud alert – This is less drastic than freezing your credit, and may cause less inconvenience. A fraud alert notifies lenders running your credit report that you have been the victim of identity theft or a data breach – prompting them, hopefully, to investigate further