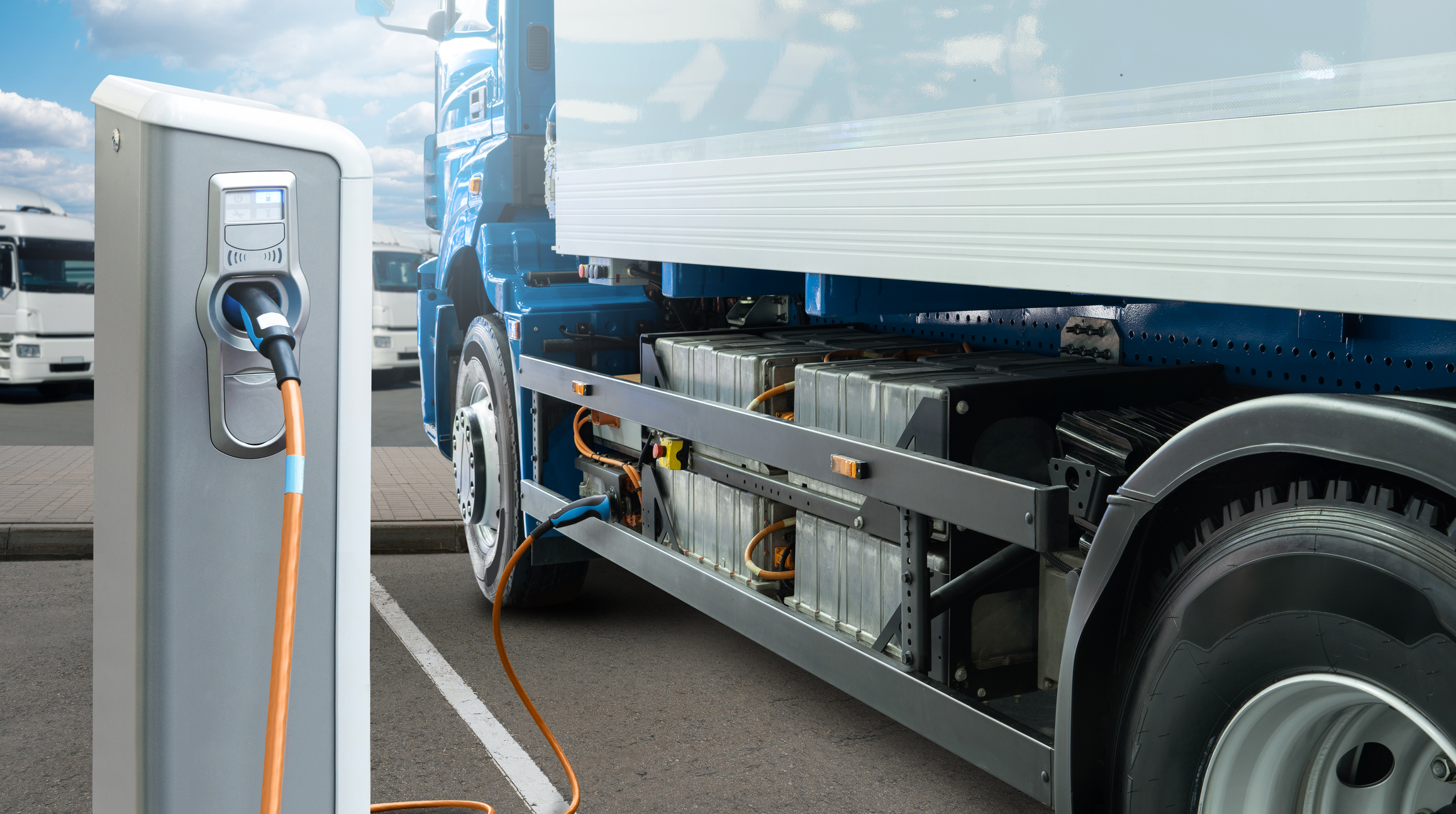 Under a new proposal by the California Air Resources Board, all new big rigs and other large trucks sold in the Golden State will have to be zero-emission vehicles, starting in 2040.
The proposed rule would bar manufacturers from selling medium- and heavy-duty trucks that run on diesel or gasoline in California, and instead sell only electric trucks. While the rule would still allow truckers to use their gas or diesel-powered trucks after 2040, it would require large trucking companies to gradually convert existing fleets to zero-emission vehicles by 2042.
The proposal comes after the board voted over the summer to end the sale of new gas-powered passenger cars and light trucks in California by 2035.
Here are the specifics of the proposed rule:
All new big rigs and other large trucks will have to be zero-emission vehicles, starting in 2040.
Federal agencies and so-called "high-priority fleets," which are owned or operated by companies with 50 or more trucks or $50 million or more in annual revenue, will be required to convert their fleets to zero-emission vehicles by 2042.
The rule applies to trucks weighing 10,001 pounds or more and package delivery vehicles of 8,500 pounds or more.
By 2035, medium- and heavy-duty trucks entering ports and railyards must be zero emission, while state and local government fleets must be so by 2027.
All drayage trucks sold in California would need to be zero emission in 2024, while diesel and gas drayage trucks must retire after 18 years to guarantee that they meet a zero-emission requirement by 2035.
The requirements for converting fleets would not apply to smaller companies, unless they use a larger company's trucks. They could keep their gas and diesel-powered trucks for as long as they want, but any new purchase would have to be zero emission by 2040.
Challenges
While the move to start selling only zero-emission trucks would be good for the air in California, it could pose a number of challenges for truckers, including:
The cost of electric trucks,
A sufficient supply of all-electric trucks,
The lack of charging station infrastructure, and
The range of trucks and how frequently they would need to be charged.
Trucks are the largest source of nitrogen oxide emissions in California, according to the Air Resources Board.
There are currently some 1.8 million heavy-duty trucks on the state's roads. The board estimates that the rule would put about 510,000 carbon- free medium- and heavy-duty vehicles on California's roads in 2035, increasing to 1.2 million in 2045 and nearly 1.6 million in 2050.
There are currently only 1,943 zero-emission medium- and heavy-duty vehicles on California's roads, almost all of them buses.
One of the biggest challenges that would need to be worked out is range. Current battery technology would make it difficult for electric trucks to be used for long-haul trips.
There are some all-electric semi-trucks on the market, but they are mostly used for short-haul runs.
Cascadia, a new electric truck produced by the brand Freightliner, for example, gets only 220 miles per charge. Volvo and Nikola both have electric big rigs that can travel 300 miles per charge, but most of them only go 150 to 220 miles.
Recent reports, however, have found when trucks are loaded, their range can drop precipitously.
Navistar, Daimler, Cummins, Hyundai and Volvo all plan to roll out next-generation battery- and hydrogen-powered models in the coming years.
The air board is holding a public hearing on the proposal on Oct. 27, after a 45-day public comment period.