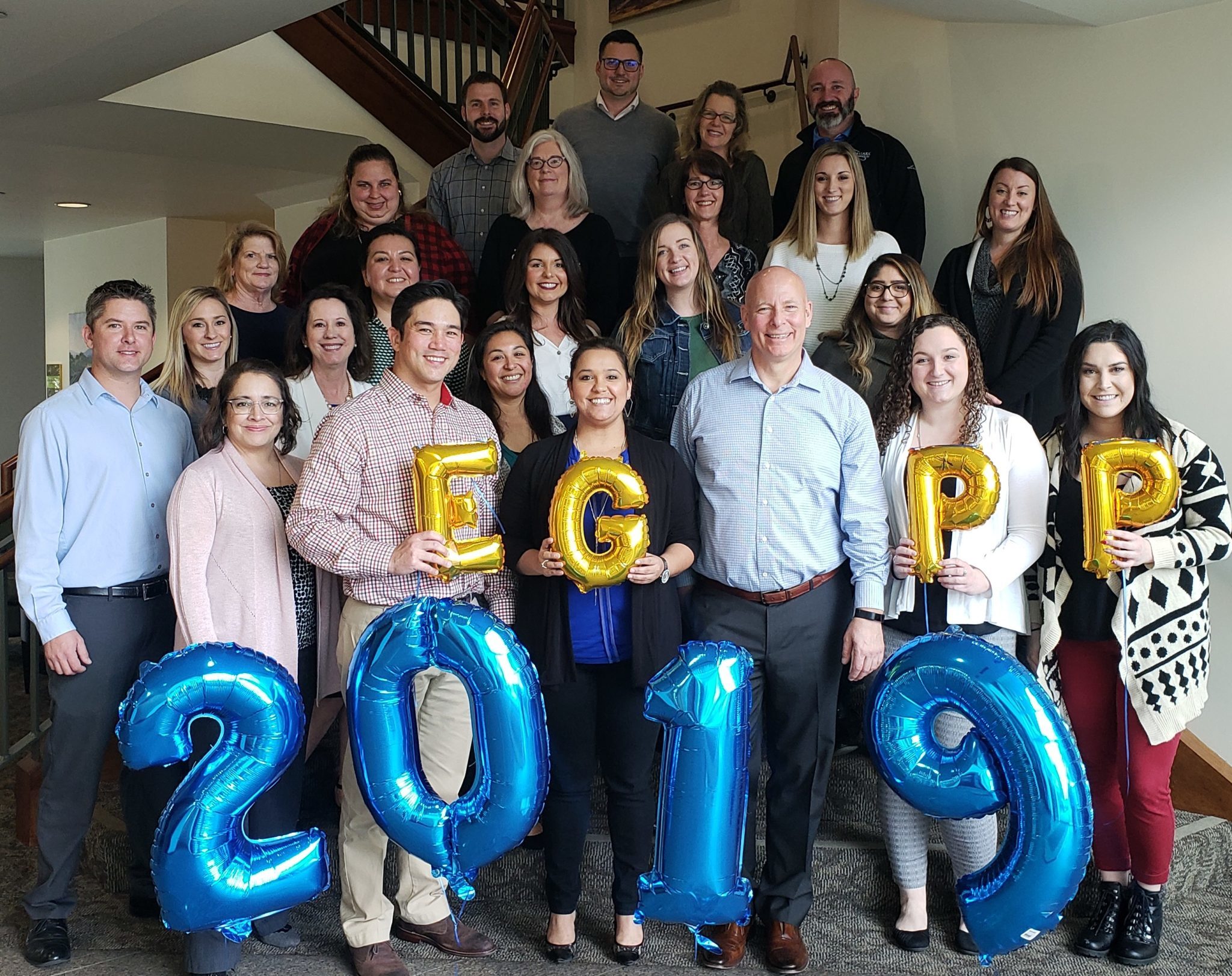 When the Founding Partners opened CoreMark Insurance Services, Inc in 2014, we were determined to build an agency that could make a real difference in the lives of our clients, our employees, and our community.
Each founding partner had other opportunities prior to venturing out with the CoreMark brand, but after many soul searching meetings with each other and our families, we realized that we share many of the same core values.  Values built on excellence, trust, accountability and professionalism. Those Core values led to choosing the name CoreMark and our EGPP mantra.  What is EGPP you ask?  It's our acronym for Excellence, Growth, Profitability and Profit-sharing, which drives what we do at CoreMark every single day.
Excellence
It's not easy consistently delivering excellence day in and day out, but we are diligent about hiring and retaining the most talented professionals in our industry, and empowering them with the best tools available.  Our team constantly looks for ways to develop and deliver the highest levels of service, expertise and products to our clients.  We cannot be our best if we are not at our best.
Growth
It's common knowledge that if an organization isn't growing, it is susceptible to eventual downturns in the economy and destined to struggle.  When an insurance agency isn't growing, it can be forced into tough decisions such as cutting back on services or staff, and the scary risk of fire sale decisions.  This can bring uncertainty to clients, employees and even insurance company partners, often resulting in ultimate disaster.  CoreMark's focus on healthy growth allows us access to some of the most exclusive insurance programs in the country, and we enjoy premier status with many of the top rated regional and national carriers.
Profitability
By being fiscally responsible, CoreMark can afford to keep developing and delivering the best in client services, and retain an all-star team.  We do this through offering competitive compensation and a top notch employee benefits package.  The Founders of CoreMark have one other major advantage which is they are working producers. At CoreMark, revenue that may otherwise be set aside for the salary of top executives is redirected to enhance our client services well beyond industry norms, allowing us to offer even more value-added services.
Profit Sharing
CoreMark takes great pride in setting measurable goals, building a team environment and rewarding the team when we accomplish and attain those goals.  Above all else, our goals are based on delivering daily Excellence to our clients.   When we meet or exceed them, the owners share in the profit of the agency with our team members who made it possible.  Each year we have a tradition of presenting the profit-sharing checks to our service team in a fun and creative way, which has included a now infamous Bee Gees inspired music video.
EGPP has become our way of rewarding and acknowledging Excellence and has evolved into our rallying cry.  When someone exhibits CoreMark Excellence, we shout "EGPP" loud and proud!