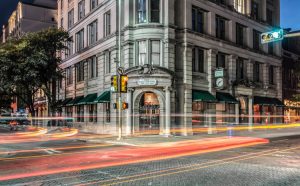 Harris Bay is a private equity real estate firm, which was launched in 2014 and has quickly rolled out investments to 14 states and opened offices in California and Texas.
It's a unique operation where the owners use their years of experience to apply their methodical and analytical approach of investing that they blend with a goal of creating world-class design and function.
Because of their unique take on real estate investing, CoreMark Insurance Services has decided to make Harris Bay our Client of the Month.
We sat down with Harris Bay's managing director, Jake Harris, to discuss the company and what drives them to succeed.
COREMARK: How did you get into the business of marrying private equity investment with real estate projects under one roof?
HARRIS: Harris Bay's sister company is a wealth management business and we feel there is a lot of benefit to having solid assets that provide negative correlation to the equities markets. To me, real estate has an intrinsic value to it and the ability to finesse that physical asset is very appealing.
How did you fare during the real estate market downturn during the recession and now as it bounces back?
We can't control the fact that bad things are going to happen, but we can control how we react to those bad things. We got beat up in the last downturn and took some serious losses on some properties, but it helped us hunker down and try and figure out how to be better in the future.
For instance, 2009-2013 were some banner years for picking up assets at incredible prices and building the foundation for what is Harris Bay today.
What are your unique risk management needs considering all of that property as assets in different parts of the country?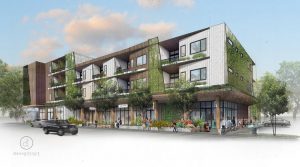 Well, the lumps of the last recession taught us many lessons and one of the main factors was diversification and having a negative correlation between investments. What that means is you are not dependent on a single market, asset or stream of income.
As a result, we have structured our investment models into something similar to wealth management. We have three main models: opportunistic, development and income.
OPPORTUNISTIC: The focus here is on distressed assets, extreme value-add, bank owned, etc., (performs very well in a recession, becomes more difficult the better a market improves).
The other end of the spectrum is DEVELOPMENT, which is land acquisition, ground up, new construction projects. (This does well in positive growth markets, but stalls in recessions.)
The final model is INCOME, which provides a consistent decent cash flow similar to bonds. (Think office buildings and rentals).
Overall, these three models allow us to not have to try and predict the market, but simply to ebb and flow with the market and be a counterpuncher.
What are the greatest rewards from running your business?
Short answer: I love what I do. Long answer: We only have a limited amount of time on Earth, we can't buy time, we can't grow time, we can't ask for more time. We have the illusion that we have more time but the reality is the longer we wait, the less time we really have. So, doing what I love and building a company is very important to me, since I would hate to be wasting time not doing what I was meant to be doing.
How did you become a CoreMark Insurance Services client?
Kelli Caravelli had previously helped me out in other areas of business, and when she transitioned to Coremark she was able to show us areas to save money and trim a lot of business expenses.
That ability to talk to someone and approach insurance in a business-minded fashion is one of the reasons we are excited to be a CoreMark client.
Want more information about Harris Bay? Check them out at here.